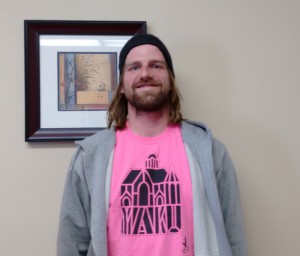 Traverse Area District Library (TADL), in partnership with Crosshatch Center for Art & Ecology, have released "Food for Life on Two Peninsulas: Stories from Old Farm Families, Migrant Workers, and the New "Foodies" of Grand Traverse Bay," an oral history collection developed and curated by TADL staff and volunteers. The purpose of the collection is to capture history in the making, focusing on a central question: what has becoming a "foodie" destination meant to the people and farms in our communities?
TADL staff and volunteers conducted interviews with food producers and developers at the Northern Michigan Small Farms Conference 2016, held on January 30, 2016, and executed by Crosshatch and partnering organizations. Interviewees ranging from former Community Supported Agriculture (CSA) owners to pioneers in regenerative farm animal grazing practices, representing a variety of experiences, longevity, and communities throughout Michigan, spoke on their roles in the local food economy.
"Seasoned farmers and greenhorns alike will find these oral histories to contain an enthusiasm for the love of locally-produced, responsible food, that draws our statewide "foodie" community together. We are grateful to Crosshatch for the opportunity to gather these stories, and look forward adding more," said organizer Amy Barritt, Special Collections Librarian at TADL. There are currently 10 interviews available.
For more information and to listen to these oral histories, please visit TADL's Local History Collection's website, http://localhistory.tadl.org/foodforlifeoral, or contact the Reference Department at 231-932-8502 or ask@tadl.org.
Amy Barritt is co-editor of the Grand Traverse Journal.