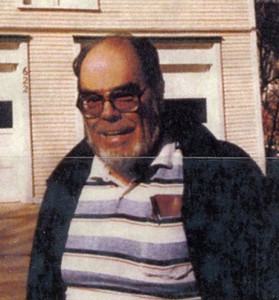 Robert David Wilhelm, 76, of Traverse City, passed away on Thursday, June 5, 2014 at Grand Traverse Pavilions. Robert was born on February 25, 1938 in Traverse City, the son of Lyle and Martha Wilhelm. An avid Historian, Bob leaves us with his historic family legacy. His great grandparents arrived in Traverse City from Bohemia in 1854, two years after Perry Hannah came to the area. The Wilhelm family was involved in a variety of local businesses, trades, and community activities for the next 150 years.
His grandfather opened the A.J. Wilhelm Department Store, and in 1996 it became a Centennial Business. Later, the building and business were also designated State Historic Sites, largely due to Bob's perseverance and efforts. Bob majored in American History and spent many years researching and teaching Michigan history. After retiring from the Howell Public Schools, he returned to his native Traverse City. Some highlights of Bob's community stewardship include: sitting on the Committee to Save Building 50, working with the State of Michigan Sesquicentennial Committee, and actively contributing to the Michigan History Museum in developing curriculum programs related to the state's history. Not many days went by, without visiting the History Center of Traverse City where Bob enjoyed researching & telling the stories of the area. Many thanks go to everyone who sent wishes of good cheer and encouragement to Bob during his recent illness. Bob expressed his gratitude on many occasions and found great comfort knowing his friends were nearby. A memorial gathering celebrating Bob's life was held on Sunday, June 15, 2014 at 2 pm at the History Center of Traverse City, 322 Sixth Street, Traverse City.
Thank you to Laura Wilson of the History Center of Traverse City for permitting the reprint of Bob's obituary in the first issue of the "Grand Traverse Journal," which is dedicated to his memory.