Grand Traverse Lighthouse, a Beacon of Maritime Learning (Leelanau County)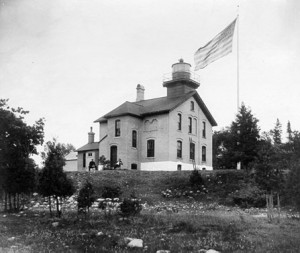 Grand Traverse Lighthouse Museum is an organization that works to preserve the Lighthouse located at the end of Leelanau Peninsula, as well as provide supportive educational opportunities for all things maritime. We are always looking for new volunteers with a passion for maritime history, and please come to one of our engaging programs:
Children of all ages will be excited for this opportunity! Ever wonder how to assemble and use a Remotely Operated underwater Vehicle (ROV)? Come to an interactive program to do all the above and learn more about how professionals use this equipment to help explore the Great Lakes! The cost for the program is $5 per child, no registration necessary. All programs are at the Great Lakes Children's Museum from 11 am to 2 pm, on January 10, February 14, March 14 and April 11.
Next, witness the unveiling of the history of Waugoshance Point Lighthouse! The lighthouse was a beacon for vessels traveling along the treacherous Straits of Mackinac until 1913 when it was abandoned. Decades later, with World War II raging overseas, the lighthouse became the target for secret bombing practice missions occurring on Lake Michigan. Terry Pepper of the Great Lakes Lighthouse Keepers Association will lead this program, filled with stunning images and video footage, on January 22 at 7:00PM at the Maritime Academy on Front Street in Traverse City.
Stef Staley, Executive Director
www.grandtraverselighthouse.com
gtlthse@triton.net
History Center of Traverse City (Grand Traverse County)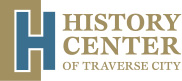 The History Center of Traverse City is bringing history to the people with our regular monthly programs! Join us Monday, January 19th at 7pm for Chautauqua in Miniature ​in Horizon Books, lower level. This month is show & tell night, so bring a historic item that you own that means something to you and share it with the group! Then hang with us again Wednesday, January 21st at 7pm for Megatherium Club.​ This month's brewery host is Rare Bird Brewery. Bring a historic topic or a historic fun fact to share with the group. The topics will be put into a top hat and then pulled out to share.
Share your love of history and support a local business! Need any more incentive to shake off winter cabin fever? We didn't think so! Don't forget to invite a friend!
Maddie Lundy, Executive Director
www.traversehistory.org
maddie@traversehistory.org