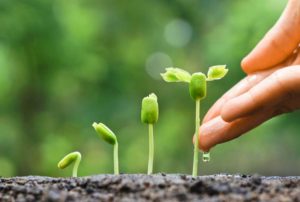 Starting Native Seeds, April 12th
Hosted by Grand Traverse Wild Ones and Grand Traverse Conservation District
On Thursday, April 12 at 6:30 PM – 8 PM, join us to learn the ins and outs of staring your native plants from seed! Different plants have different needs, so prepare to learn a lot AND get some great resources (so you don't have to remember it all).
SPECIAL BONUS: Bring a small container (like a clean yogurt cup) to start some native seeds of your own (seeds & soil provided).
Event will take place at the Grand Traverse Conservation District, 1450 Cass Rd., Traverse City, MI 49685.
---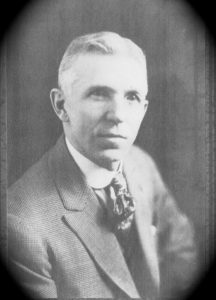 Local Author to speak on life of TC Architect Jens C. Petersen
Join us on Sunday, April 15th, 1-2 p.m., for our next History Series event. "Jens C. Petersen: From Bricklayer to Architect: The Life and Works of a Visionary Michigan Architect," based on Schopieray's newly-published book.
Historian and published biographer Julie Schopieray once again brings an unknown figure to life. Those familiar with Traverse City, Michigan, will wonder why they had not heard of Jens C. Petersen before—and will appreciate learning about this remarkable man who lived in Northern Michigan for nearly thirty-five years.
Copies of the book can be obtained from Horizon Books, Amazon, or directly from the author.
Most likely the first licensed architect to ever work in Michigan, Jens Petersen opened his first office in the State Bank building in 1904. He gained a reputation throughout the United States and across the globe before moving to Sacramento, California, where he died. During his lifetime, he designed thousands of homes and buildings; many that still stand today. Although "architect" is the title that followed his name, Jens C. Petersen was also an innovator and successful marketer. He designed affordable homes for the average working person by utilizing concrete instead of lumber and advertised his services worldwide—which few if any others did in the early twentieth century. This book is complete with a riveting tale of a man who was focused, dedicated to quality, and never let "bumps" slow him down.
Our monthly History Series meetings take place in the McGuire Room at Traverse Area District Library, 610 Woodmere Ave., Traverse City. These events are free and open to the public.
As a reminder, Our Intrepid Board of Directors meets on the first Tuesday of every month, from 6-7:30pm at 627 Eastwood Ave, Traverse City, MI 49686. We would love to see you there!
---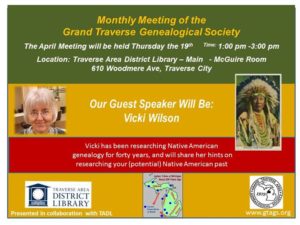 Local Genealogist to speak on Researching Native American Genealogy
The April  Meeting of the Grand Traverse Area Genealogical Society will be held Thursday April 19th from 1:00 pm – 3:00 pm at the McGuire Room, Traverse Area District Library – Main. 610 Woodmere Ave, Traverse City.
The guest speaker will be Vicki Wilson. Wilson has been researching Native American genealogy for forty years, and will share her hints on researching your (potential) Native American past.
The event is free of charge, and open to the public, no reservations are required. For more information contact: Melanie Olsen 231-275-6671 or olsen@lakenpineslodge.com
www.GTAGS.org